PRODUCT DETAILS
Zeblaze GTS, Your Phone on the Wrist
GTS is Zeblaze's first smartwatch that supports Bluetooth calls - that means you can receive or make a phone call on the watch. It is equipped with a larger screen and can set more than 60 dials, 3 colour straps to define your uniqueness. Heart rate, blood pressure, blood oxygen, steps, mileage, calories, everything you want to know, this watch can tell you. Zeblaze GTS has also got better battery life and a faster CPU!
More wonderful functions, looking forward to your discovery.
Bluetooth call - Stay connected with friends, colleagues and loved ones right on your wrist. Built-in microphone and speaker are ideal for quick chats with seamless switching to your smartphone if needed.
Design & Customisation - 1.54" screen makes it the perfect size for big and small wrists.  Zeblaze is known for making their watch with excellence in mind down to the smallest details, even buttons.  Molecular lattice technology ensures that the entire wristband is soft, dry and resistant to dirt, making it perfect for long term wear. GTS supports customised watch faces. You can use any of your favourite pictures on the phone as your watch face.
Outstanding battery life - Charge once, last for up to 10 days. New power optimisation technology allows GTS to last longer than any other watch with the Bluetooth call.


24/7 heart rate monitoring - This Zeblaze watch is equipped with an advanced heart rate optical sensor, which can perform 24-hour uninterrupted precise heart rate detection, safeguarding your health at all times.


Water-resistant IP67 - Thanks to the waterproof rating IP67, the Zeblaze GTS is resistant to sweat or rain.  Wear it in every weather all day every day!
Notifications - Receive notifications for emails, messages and other smartphone applications right on your wrist to keep you informed while working out, without having to pull out your phone.
8 Exercise modes - Zeblaze GTS supports 8 exercise modes to track your activities. There are also multiple professional sensors that record physical data in full and perform analysis to enhance your exercise capacity.


Other features - GTS is full of other features for everyday life - sleep monitor, weather forecast, music control, sedentary reminders, camera control, alarm clock, countdown, stopwatch and many more. It is up to you to discover everything!
Check out the Zeblaze GTS Review here: Zeblaze GTS Review - Worth the money?
Customer Reviews
Write a Review
Ask a Question
08/09/2021
Great smartwatch for the price
delivery time was great received within 2days..an im so pleased its such a great watch it does everything I wanted it to. battery lasts 3days b4 recharging and that's using all the features all the time ..and I love that you can make and received calls its so easy to do and I have no problems with that function and you can hear and speak clearly only down side is the watch doesn't store any phone contacts so if you not selecting contact from your phone you have to type the number in other than that it definitely rival's any expense smartwatch on the market
Erika

United Kingdom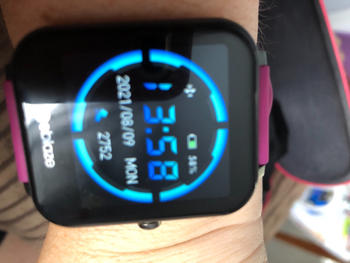 08/09/2021
Zeblaze purple
I love this watch it's brilliant. Iv had 3 fit it's in the past and they all went wrong so glad I found this one and this site
Hazel R.

United Kingdom
03/18/2021
My second zeblaze now !
Really easy to use and does everything I want it to ,and my friend is looking to buy one now.The phone answer is really handy.
Alan L.

United Kingdom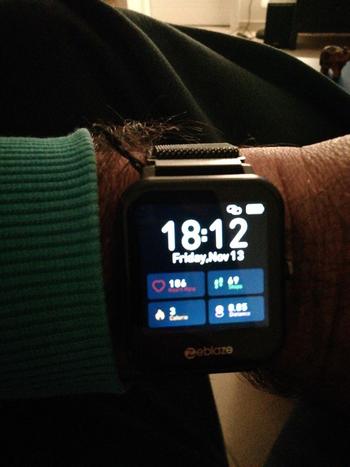 02/05/2021
Good product for price
very impressed with my purchase, there was a delay one day but otherwise all good
Tim

United Kingdom