PRODUCT DETAILS
We are bringing you yet another budget smartwatch with exceptional battery life with 360mAh which will last you up to 15 days! Pair with your Android phone or iPhone and experience the A10 Athlete Series Smartwatch in its all glory. You can also take advantage of this watch is able to connect to Google Fit. The A10 Smartwatch is very durable thanks to its tempered glass. They are lightweight and offer very accurate measurement thanks to their new innovative accurate chip. You can also swim with this model without any problems!
Wish to upgrade to a smartwatch with GPS? Check out the new Zeblaze Vibe 3 GPS HERE!
KEY FEATURES
Long battery life - You will not be disappointed with this watch's battery life. It offers a 360 mAh large capacity using an intelligent optimisation algorithm. This watch lasts up to 15 days. Say farewell to multiple charging a day. This powerful performance will keep up with your active lifestyle!
Superb design - The A10 Smartwatch is the perfect combination of modern technology aesthetics and function. The watch face comes with tempered glass, which is high strength and you do not have to fear about your watch. The sporty looking silicone strap will sit on your wrist like a second skin, super comfortable! The screen is uniquely full of sense of technology with a lightweight design. The materials were carefully selected to reduce weight so you can use them in everyday life.
Record your every step - The built-in precision motion sensors will give you real-time monitoring of your exercise, whether you are walking to work or jogging at night. This model offers you multiple sports modes: walking, running, climbing, swimming, ping pong, basketball, badminton, football, riding. You can record your steps, activity distance, calorie consumption, even swim thanks to the IP68 water-resistant grade, and understand your daily exercise performance.
Everything at your fingertips - This model is using a larger 1.28" circular display giving you a larger and clearer experience, smooth and clear pictures. A new generation of full-screen touch technology uses a sensitive operation in every corner of the watch face. It is more convenient to use with the high-definition gorgeous display. You will never miss any important messages either! Simply just lift your wrist to view.
Pay attention to your health - Stay on top of your health with the A10 Smartwatch. This smartwatch is equipped with an optical LED green heart rate sensor, giving you the most accurate data possible. Apart from measuring the heart rate, you can also measure your Blood Pressure and Sleep.
Start a healthier lifestyle with the A10 Athlete Series smartwatch. Monitor your sleep, you can set an alarm for the watch to wake you up. Customise your dial to make your new personal assistant even more personal, check your steps, adjust the brightness and much more!
Are you ready to try this amazing budget smartwatch for athletes?
Customer Reviews
Write a Review
Ask a Question
03/06/2021
Gift
Watch is as per description. I normally don't like big watches but this one is so lightweight that I don't really notice it. The battery life is amazing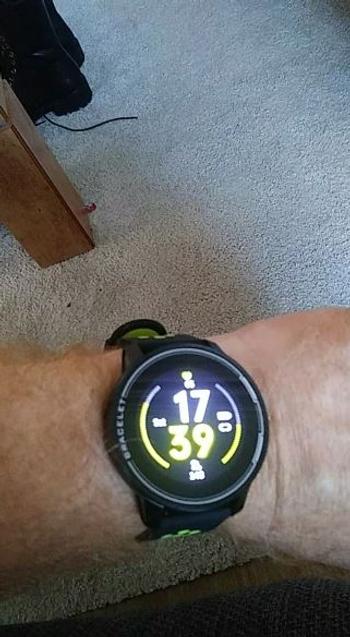 03/03/2021
good battery
Has long battery life mine lasts for a week and is quick charge using a clever magnetic USB charging lead that attaches magnetically to the back of the watch with out using a slot. The watch also has many other features.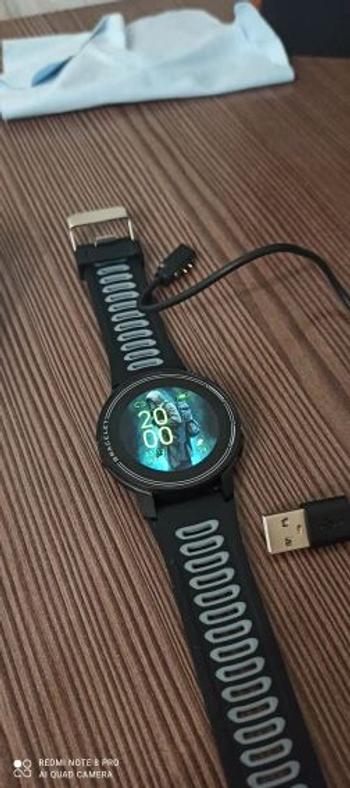 03/02/2021
Good value
After just over an hour charge the battery obtained full charge and 3 days later it has only dropped by less than one quarter on the battery gauge.This is without the constant live update to your phone switched on as I don't need this service.
08/14/2021
Excellent
It's so easy to use,i full recommendation of this smart watch
Krzysztof R.

United Kingdom
08/14/2021
Smartwatch for Less
That's great to hear Krzystof, thank you.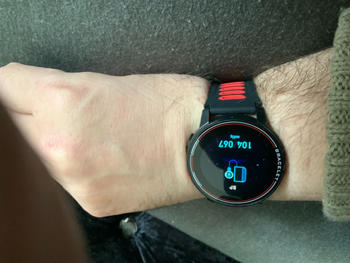 05/13/2021
Athlete series watch A10
It's a fantastic watch for the money..I only have 2 problems. The first is the heart sensor is a bit hit or miss, but fine when it works and the second is the strap ,I have rather large fingers,and I'm disabled with arthritis in my hands so to find out the strap isn't even fastened to the watch in the box is ****** ,something so easy to do for customers should a.ways be done it's fiddly ,it took me ages to get both straps on if strap had been on I'd have happy to give 5 stars ,because it really is a nice watch,if you could make sure straps are put in your watches I would buy again
Lee W.

United Kingdom
03/23/2021
Very satisfied
Very good sports watch for me it does what i want so very pleased
Alan H.

United Kingdom