PRODUCT DETAILS
We are bringing you a new intelligently crafted smart watch that will make your life even more convenient. Enjoy beautiful vibrant colours in ultra-thin and lightweight display ensuring easy readability. Super handy in your everyday life, and available in four beautiful colours - Pink, Grey, Black or Turquoise.
Colour and clarity - Strong and integrated vision with ultra-high screen-to-body ratio and clear display with vivid colours ensuring smooth readability.
Customisation - Choose your favourite dial to suit your style, mood or outfit. Simply Personalise your smartwatch to your liking.
Guard your health - Check your blood pressure, blood oxygen or heart rate simply by the touch of one button. Improve your sleeping habits by tracking your deep and light sleep. Good night sleep will make your life more comfortable.
Handy in everyday life - This is your 24/7 personal assistant. Track your sports, check your heart rate and other health aspects, track your steps on a daily basis, never miss a notification or a message, take remote photos, control your music or track your sleep.
Intelligent sports system - Independent exercise mode and real-time heart rate detection during exercise, intelligent science will lead you to explore a healthier life.
22 mm straps compatible with this model can be found HERE.
Customer Reviews
Write a Review
Ask a Question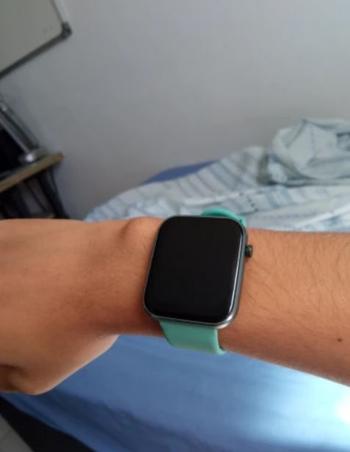 10/27/2021
smart and pro watch
I have had fitbit before and I must say it is as good as fitbit but so much cheaper!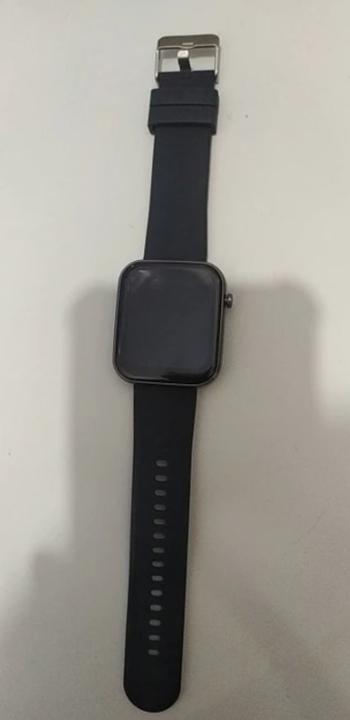 10/26/2021
nice looking watch
I really like the look of it, it is also very high quality. I had many watches like this one but this is definitely the best one
03/04/2022
Great Value
I gave this watch as a present to my husband. It's proved to be a very good buy. The syncing is fast and it has some many sections - far more than my watch which was 3 times the price. I recommend this watch to anyone.
Jean M.

United Kingdom
11/25/2021
Best buy
Well impressed overall.... for starters arrived well early and was tracked and signed for so was easy to get, next the watch is just like apple watch bought myself this one and my son the P8 very impressed with both, i know i will have one happy child. Thanks
Lynsey k.

United Kingdom
10/26/2021
could be better
Got pink colour, customer service was helpful to set up the watch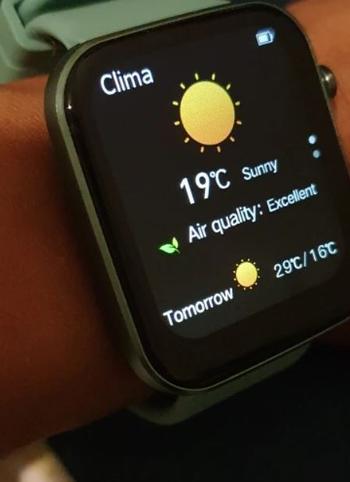 10/25/2021
impressed with quality
Bought this for my sisster, she really likes it