PRODUCT DETAILS
We are bringing you another model from the well-known smartwatch brand Zeblaze. This Zeblaze GTS Pro improved its display, now has more than 20 sport modes, longer battery life, and reduced case thickness. The new 1.65" large HD display has a resolution of 240x295 pixels and is protected by durable curved 2.5D glass. The watch case is made of metal and is only 9.5 mm thick. If you are into serious sports, the Zeblaze GTS PRO is just the right one for you.
Zeblaze GTS Pro smartwatch provides 24/7 heart rate monitoring, SpO2 oxygen saturation monitoring, and blood pressure monitoring. 24 sports modes will help you to exercise more effectively both indoors and outdoors.
‍
The watch displays incoming call notifications and messages and reminds you of events scheduled in your calendar.
KEY FEATURES
20+ Goal-Based Exercises - Real-time Tracking and Analysis. The Zeblaze GTS Pro features over 20+ goal-based exercises, allowing it to cover sports enthusiasts, whether indoors or outdoors. For a complete experience, the watch can control the music on your phone, provide notifications about exercise stages, conditions, and heart rate zones, and generate a sports data report in the App after finishing your workout.
Super light and thin - Zeblaze GTS Pro's enclosure is made of a refined Metal Body, featuring carefully curved 2.5D glass to enhance your most fashionable outfits. With a light 45g weight, a thickness of 9.5 mm, and a skin-friendly silicone strap, the Zeblaze GTS Pro allows you to enjoy the lightness of time.
Enhanced colour and clarity - The Zeblaze GTS Pro features a 1.65-inch HD screen, bringing a remarkable clearness in details. The intricate 2.5D glass cover is pleasing to the eyes and smooth to touch. Meaning your display will be exciting, vibrant, and practical whenever you check the time.
Precision Sensor Fusion Technology - The new generation of optical heart rate measurement technology has higher accuracy and reliability. This principle is the LED of the optical heart rate sensor on the back of the watch irradiates light on the wrist and monitors the heart rate change through scattering light by the different speeds of blood flow.
Personalized Watch Faces - As a trendy smartwatch, the Zeblaze GTS Pro can be personalized to reflect every user's unique character. You can make sure you're always in style and able to see the interface you like. Or, to make the watch face truly yours, upload your photos to the background and focus on what you care about with the custom modular dial.
SpO2 Level Measurement
-
Your Personal Health Guardian.
When you do intense physical outdoor exercise such as marathons, you can test your SpO2 level when you start feeling unwell. It gives a better understanding of your physical condition and keeps your health under control.
24/7 Heart Rate Monitoring
-
Warnings to Protect You.
The 24-hour high-precision heart rate monitoring function of the Zeblaze GTS Pro supports industry-leading in-depth tracking of heart health. Warnings for abnormally elevated heart rate are also provided, reducing the probability of accidents and helping to protect your life.
Blood Pressure Monitoring
-
Calm Yourself When Feeling Overwhelmed.
Blood Pressure is an underlying cause of many health problems; you can use the watch to check where your stress level lies - from relaxed, normal, medium, or high - anytime you feel pressured throughout the day. So you know when to relax and reduce it.
Sleep Quality Monitoring
-
Analyze Sleep Stages.
A good night's sleep is a top priority in the modern world. Therefore, the Zeblaze GTS Pro supports in-depth sleep monitoring, which can more accurately determine the sleep stage (the light sleep, deep sleep), monitor the sleep breathing condition, and provide quality analysis and suggestions for improvement on a night of sleep.
15 Days Battery Life - A Breakthrough in Battery Performance. When fully charged, you can relax and enjoy more than a whole week of travel or work without worrying about charging. Enjoy up to nine days of activity and progress with just one charge.
More useful smart features - The Zeblaze GTS Pro can proficiently handle your agendas, notify you of incoming calls or messages, and provide movement reminders when you have been sitting for too long. The watch will also track your events, and offers Do Not Disturb, stopwatch, and weather forecast functions, as well as enabling the setting of alarms.
Read a tech review about this model here: Zeblaze GTS Pro Review - New Premium Product by Zeblaze
Customer Reviews
Write a Review
Ask a Question
09/16/2021
The watch was easy to set up, the app is very user friendly .
Sonia L.

United Kingdom
05/05/2021
it was a gift
I got the gold for my girlfriend and she seems to be happy with it.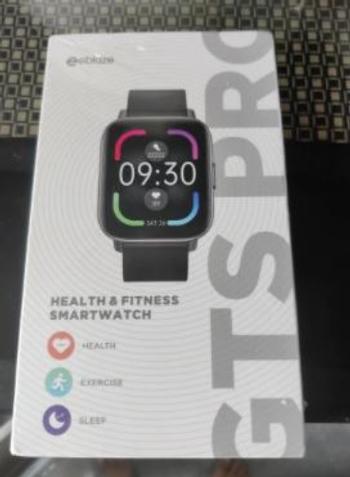 05/04/2021
nice little watch
It's nothing out of this world, but it does what it says, the heart rate monitor seems to be working fine and I get all my notificatios which is nice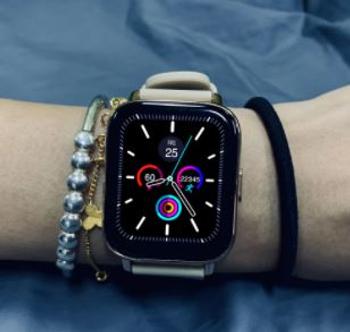 05/04/2021
So elegant!!
i love it! I ordered the gold and it looks super elegant and expensive.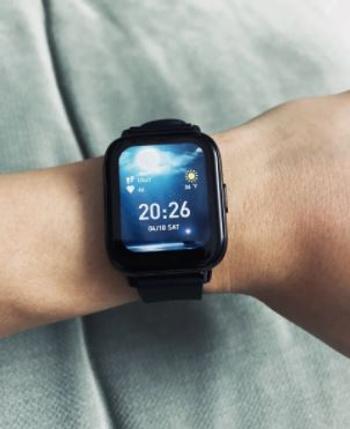 05/02/2021
happy
Works perfect and looks very similar as Apple Watch just tested blood pressure, steps, hr saturation everything works fast delivery
05/01/2021
its very nice
They look good in appearance, well packaged. The features do what it said on the website, so overall Im happy.